NORTHERN STAR CELEBRATES
"10 YEARS OF PSYCHEDELICA"
SATURDAY MAY 14TH, LONDON.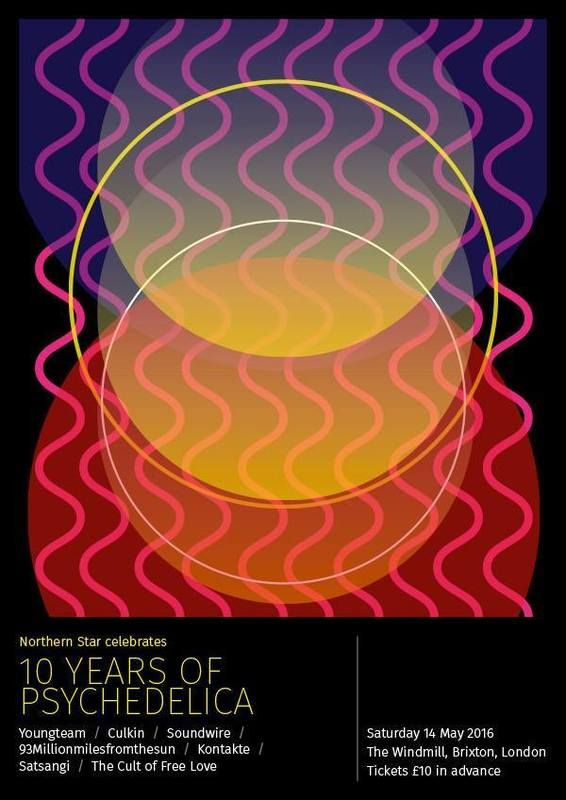 We are very proud to announce the first Northern Star show of 2016, set to take place in London to celebrate 10 years of our existence and we promise you the very best in music and mayhem. The show will feature some fantastic bands we've worked with over the last 10 years.
The line-up is as follows:
Youngteam
The Cult of Free Love
93MillionMilesFromTheSun
Soundwire
Culkin
Kontakte
Satsangi
NORTHERN STAR CELEBRATES 10 YEARS OF PSYCHEDELICA
Saturday 14th May 2016 at the Windmill Brixton
Advance Earlybird Tickets are AVAILABLE NOW for £10 from:
https://www.musicglue.com/northern-star/events/14-may-16-northern-star-c...